Rubens J. Pamies, M.D., Opportunity Fund 2023 Recipients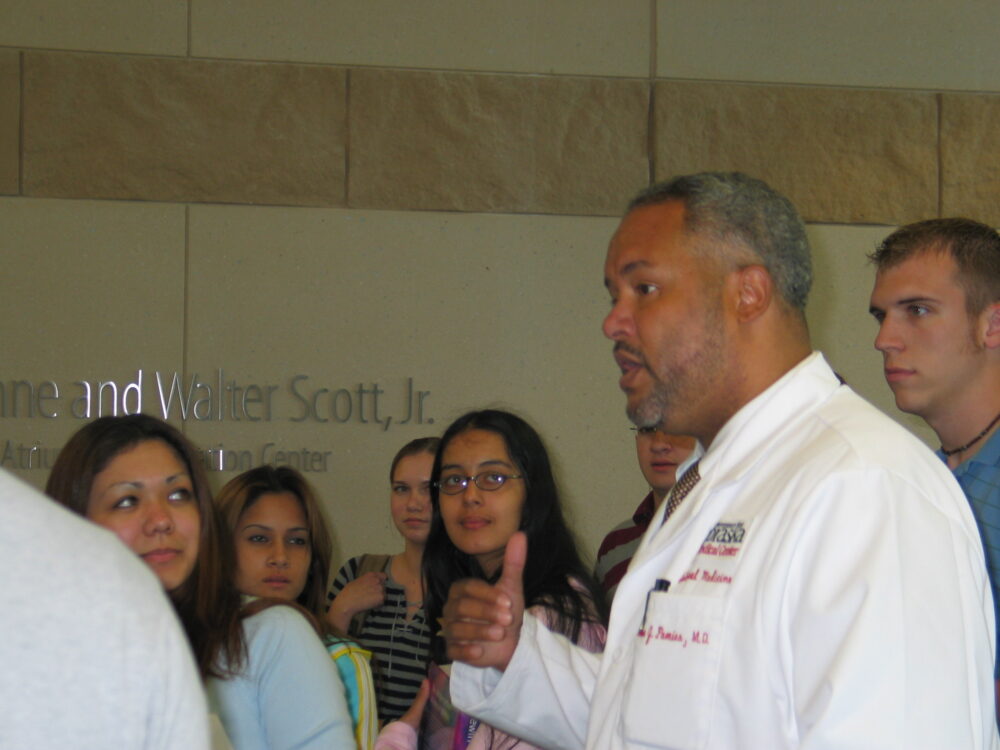 Oct 2023
Introduction
The Rubens J. Pamies, M.D., Opportunity Fund is pleased to announce it has selected its winners for the 2023 year. Established in memory of the late Dr. Pamies, the scholarship team has selected four candidates who reflect Dr. Pamies' vision and commitment to eradicating health disparities.
Given the financial barriers associated with pursuing one of many careers in healthcare, students who originate from underrepresented backgrounds oftentimes face an especially difficult time gathering the sufficient funds necessary to cover expenses for standardized admissions exams, graduate and professional school applications, enrichment activities, and more. With this in mind, every year, the scholarship offers an award of $500 to each of the four winners in hopes of lessening the financial burden and mitigating their ability to remain in their pursuit of a career in healthcare.
This year's scholarship recipients, Mohammed Abduljalil, Lillee Izadi, Lamees Sharif, and Sergio Vazquez, each originate from unique backgrounds and have demonstrated extensive community involvement in addressing healthcare disparities. Some of the activities our winners highlighted include:
Coordinating care plans for fostered youth and participating in research aimed at discovering ways to enhance women's health and STI services through the Johns Hopkins Doctoral Diversity Program.
Assisting in securing transportation for migrant farm workers to their medical appointments.
Volunteering with Flying Samaritans to provide dental care to impoverished rural communities in Tijuana, Mexico.
Assisting in the assessment and treatment of children and young adults with treatment-resistant behavioral disorders and developmental disabilities through the Neurobehavioral Unit at the Kennedy Krieger Institute.
In addition, there are certain qualities possessed by the 2023 recipients that are worth noting:
Resilience. This year's recipients have overcome various forms of adversity, especially during the early stages of their lives, including family illness, war, water and food scarcity, and dysfunctional environments.
Research. Ranging from conducting research in coronary artery disease to salivary cortisol levels, our recipients have assisted in discovering vital pieces of information for addressing these topics.
Volunteerism. This year's recipients have demonstrated a sincere commitment to their communities by volunteering as HIV counselors, assistants at shelters for African migrants, and medical interpreters for migrants in their community.
See below to learn more about the stories of this year's scholarship recipients.
---
About Our 2023 Recipients
Mohammed Adbuljalil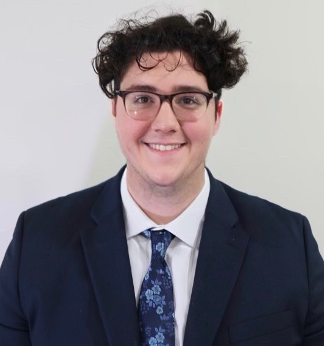 Mohammed Abduljalil completed their undergraduate degree in Molecular Biology, Biochemistry, and Bioinformatics in 2022 at Towson University. Mohammed was a part of the 2020 SHPEP cohort at Rutgers University with a pathway in medicine.
"I was born in Iraq amidst the Invasion of 2003, witnessing the physical consequences of armed conflict and the social ramifications of war. My mother was diagnosed with breast cancer shortly after, and with the war raving the country's infrastructure, access to treatment appeared inconceivable. My family was granted a medical visa to seek treatment in the United States in 2009. We arrived as refugees with minimal English skills and survived off the strained social safety nets that afforded us necessities such as food and shelter. Regardless of these circumstances, the physicians who treated my mother offered exceptional compassion and care. It presented an image of medicine as not merely a job but a responsibility to serve those in need, regardless of their socioeconomic status, identity, or age. I spent my formative years accompanying my mother to her oncology appointments, ensuring that her poor English proficiency did not hinder the agency she had in her treatment.
During my senior year of college, I began working as a clinical assistant in the neurobehavioral unit at the Kennedy Krieger Institute, serving pediatric patients with behavioral disorders and developmental disabilities. Following my graduation, we received news that my father's cancer had returned after remission. Due to his limited English proficiency, I accompanied him to all appointments, translating information and communicating his wishes from Arabic to English. Once again, cancer became part of our family's vocabulary.
Alongside being the primary caregiver for my father, I have dedicated time to a mentorship program focused on assisting immigrants with assimilation and acculturation. My co-founder and I sought to address the challenges we faced as child immigrants, striving to assist families in overcoming poor English proficiency, insufficient access to resources, and alienation. As I traverse the application process for medical school, this scholarship would be paramount in alleviating the financial stressors associated with the MCAT. I plan to utilize the funds to ensure adequate access to preparation materials and mitigate the cost of registering for the exam."
Lillee Izadi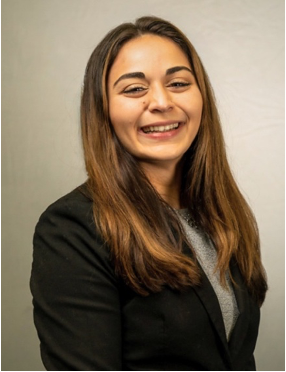 Lillee Izadi completed their undergraduate degree in Biology in 2021 at the Florida Southern College. Lillee was a part of the 2020 SHPEP cohort at the University of Nebraska Medical Center with a pathway in medicine.
"Coming from an intersection of marginalized groups, my identities, character, and values have been built around these adverse experiences. At seventeen, my father was sentenced to fifty years in prison without parole. This left me homeless and living out of my car. Leading up to this point, I had witnessed my mentally ill mother turn to sex work to fund her narcotic and alcohol addiction, and my father struggle to achieve vertical mobility as an Iranian immigrant and single parent.
This hardship instilled an opportunistic drive within me. Each time I assisted in the tedious process of applying for government assistance programs, it solidified the notion that nothing would ever be handed to people like me. And although these types of situations have presented many challenges, such as being an uninsured patient and working since the age of 15, I would not have changed my life for anything else. Putting myself through college despite homelessness, low socioeconomic status, and familial estrangement gave me the resilience I need to succeed in the rigorous path of becoming a physician, while also making me passionate about bridging gaps in healthcare services for marginalized and low-income patients."
Lamees Sharif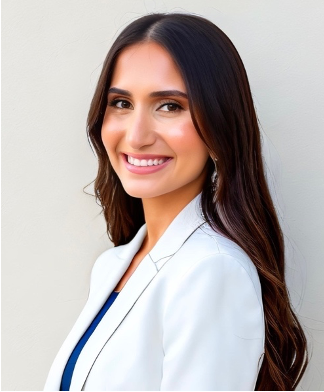 Lamees Sharif completed their undergraduate degree in Interdisciplinary Studies in 2021 at the San Diego State University. Lamees was a part of the 2019 SHPEP cohort at the University of Nebraska Medical Center with a pathway in dentistry.
"My name is Lamees Sharif and I was born in Baghdad, Iraq. I spent my childhood straddling the Arab world, aiming to fit into one and survive in the other simultaneously. The dangerous combination of war, lack of adequate infrastructure resulting in water scarcity, desertification, and chronic power outages made surviving tough. My parents did what any caring parent would do: strive for a safer future together. In 2009, my family and I were fortunate to immigrate to the United States after experiencing the Iraq War.
Initially, I lacked a sense of belonging and faced cultural and racial hardship. After years of self-development, I realized that I need to build a home within myself that is so unbreakable that no matter where I ended up, I had a home within. Throughout the years, my family has supported my sister and me to live to our fullest potential and dream big. My sister, a third-year dental student, was the first to show my family and me that we are capable of doing big things.
As an incoming dental student at USC, I am fortunate to have supportive parents who sacrificed everything to see my sister and me succeed. As a soon-to-be dental student, I am eager to contribute to the richness of campus culture, lead by compassion, and graduate as a culturally competent professional by representing the dental field positively. As a future healthcare provider, I plan to work in a federally qualified health center.
My own background has instilled in me a profound empathy and understanding for individuals facing adversity. Having experienced the challenges associated with limited access to healthcare services, I am determined to bridge the gap and ensure that underserved communities receive the dental care they deserve. The atrocities I have faced have nurtured my empathy and subsequent prosociality which are my greatest blessings.
Receiving the Ruben J. Pamies MD Opportunity Fund Scholarship is truly an honor, and I am grateful for this special opportunity. This scholarship will play a pivotal role in helping me actualize my career aspirations and make a lasting impact on underserved populations. It is not just a financial award; this is a catalyst for developing my passion for dentistry into a lifelong commitment to helping less fortunate communities."
Sergio Vazquez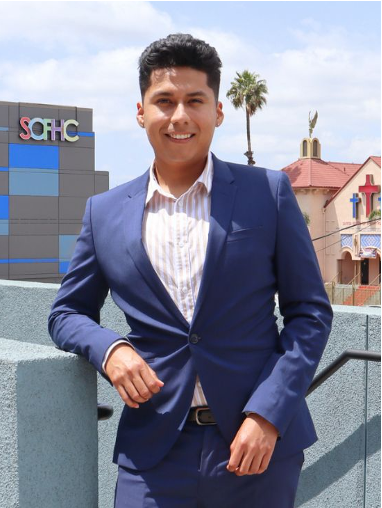 Sergio Vazquez completed their undergraduate degree in Sociology and Biology in 2022 at Dartmouth College. Sergio was a part of the 2020 SHPEP cohort at Columbia University with a pathway in medicine.
"I grew up in a low-income immigrant Latinx household in South Central Los Angeles. Living in an inner-city community has profoundly shaped my aspiration to become a primary care provider and social justice leader. I am a fierce advocate for health equity and dismantling systemic barriers that perpetuate health inequities.
I graduated from Dartmouth College in 2022, and I currently work at a federally qualified health center in my community called South Central Family Health Center while volunteering at the LA General Medical Center. I am also currently in the process of applying to medical school, where I aspire to matriculate into an institution that shares my same mission and values. Over the course of my life, I aspire to guide generations of medically underserved patients on a path toward better health.
The Rubens J. Pamies MD Opportunity Fund will offset the cost of my secondary medical school application fees and preparation for interviews. I am immensely thankful to the Rubens J. Pamies, MD Opportunity Fund Scholarship Committee, and SHPEP Alumni Advisory Board for this opportunity."
---
Previous Scholarship Recipients – Where are they now?
Demetrice Conday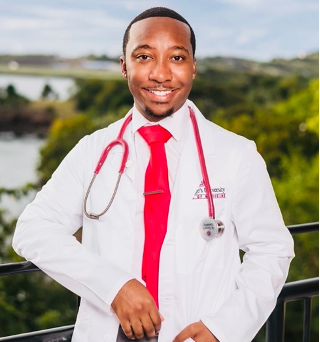 Demetrice Conday completed their undergraduate degree in Kinesiology in 2020 at the Louisiana State University. Demetrice was part of the 2018 SHPEP cohort at the Louisiana State University – Health Sciences Center with a pathway in medicine and was one of the four recipients of the Rubens J. Pamies, M.D., Opportunity Fund in 2022.
"Currently I am within the final half of my MS1 year at St. George's University Medical School. The Pamies Scholarship took a great financial burden off of me. I was able to apply to multiple medical schools, and was able to use some toward finances for medical school essentials and moving expenses."
Kyndal Fletcher, M.S.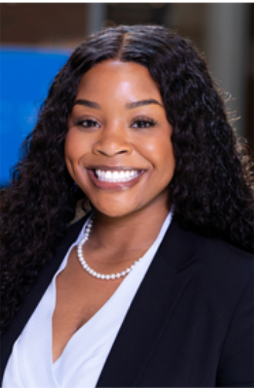 Kyndal Fletcher completed their undergraduate degree in Kinesiology and Health and Public Health in 2021 at Miami University and their Master of Science in Biomedical Science in 2022 at the Duke University School of Medicine. Kyndal was part of the 2019 SHPEP cohort at the University of Iowa with a pathway in dentistry and was one of the four recipients of the Rubens J. Pamies, M.D., Opportunity Fund in 2021.
"Currently, I am first-year dental student at the University of North Carolina Adams School of Dentistry. The scholarship was instrumental in helping me pay for my DAT prep materials that I used to get into dental school. Through the help of the scholarship, I was able to get the materials I needed and only take the DAT once!"
Jennifer Juarez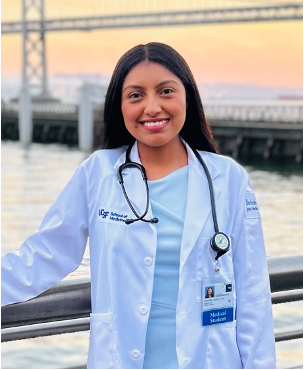 Jennifer Juarez completed their undergraduate degrees in Biology, Spanish, and Chicano and Latino Studies in 2020 at the Sonoma State University. Jennifer was part of the 2016 SHPEP cohort at the University of California Los Angeles & Charles R. Drew University with a pathway in medicine and was one of the four recipients of the Rubens J. Pamies, M.D., Opportunity Fund in 2022.
"I am currently a first-year medical student at the UC Berkeley-UCSF Joint Medical Program working towards my master's degree in the Health and Medical Sciences and my medical doctor degree. The Pamies Scholarship helped me by providing financial support to register for the MCAT as well as being able to apply to more schools in my primary application."
Rachel Kulchar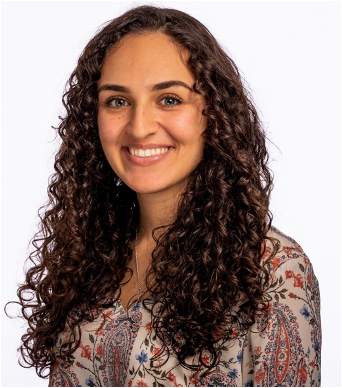 Rachel Kulchar is completing their undergraduate degree in Chemistry in 2023 at Princeton University. Rachel was a part of the 2021 SHPEP cohort at the University of California Los Angeles & Charles R. Drew University with a pathway in Health Policy and was one of the four recipients of the Rubens J. Pamies, M.D., Opportunity Fund in 2022. See more about Rachel's story here.
"I am finishing my senior year at Princeton University with a major in Chemistry and Global Health & Health Policy and Materials Science & Engineering minors. I am currently interviewing as a DMD/PhD applicant across the country, and the Pamies Scholarship offered me a platform to apply and travel to various institutions. As I feel my life's mission is to promote racial equity, I am using my experience as an SHPEP alum and position as AADOCR's NSRG Member-at-Large to organize a symposium about the role of race and racism in oral health and ways that clinicians, researchers, academicians, and policymakers can approach their work with an anti-racist and anti-colonist perspective. I am excited for a career as a dentist-scientist."