SB 266, A Major Threat to Diversity, Equity, and Inclusion Programs in Florida's University System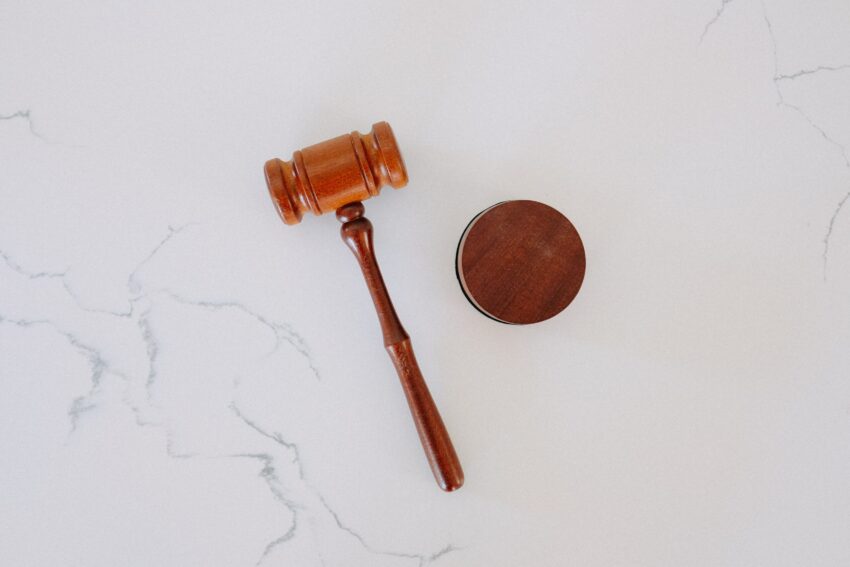 Oct 2023
Authored by: Alessio Barca
Introduction
Florida Governor Ron DeSantis signed a senate bill (SB 266) that went into effect on July 1st, 2023, prohibiting public colleges and universities from allocating funds to activities and educational majors that promote diversity, equity, inclusion, and critical race theory.
DEI programs in colleges and universities are strategic initiatives designed to foster safer and more well-informed spaces for students originating from diverse backgrounds. At their core, they aim to develop an educational community that values differences amongst its students, faculty, and staff while ensuring equal opportunities and support for all.
As our nation continues to evolve in its racial and ethnic composition, the significance of DEI programs becomes more important than ever. It is projected that, by 2050, the number of African Americans in the United States will have grown by 30% and the number of Hispanics by 60%, while the number of non-Hispanic whites is projected to decline gradually.
DEI programs play a key role in developing underrepresented students pursuing a pre-health pathway by providing them with guidance and the proper resources to succeed in their careers. According to the AAMC's 2019 report on diversity in medicine, America's racial/ethnic makeup of active physicians in 2018 comprised 56.2% identifying as White, 17.1% as Asian, 5.8% as Hispanic, and 5.0% as Black or African American. In light of this information, the picture becomes clearer – with a growing number of Hispanic and African-American communities, there is an imminent need for a more diverse profile of active physicians nationwide.
History of DEI in Florida
Florida's colleges and universities initiated efforts to address issues of diversity and inclusion during the mid-20th century. However, legitimized DEI programs only gained traction in the latter part of the 20th century and early into the 21st century. These were soon followed by the implementation of more robust affirmative action policies that aimed to increase the representation of historically underrepresented groups (e.g., marginalized communities, people with disabilities, and women).
As DEI initiatives strengthened, colleges and universities in Florida created diversity and multicultural affairs departments to coordinate and better strategize their efforts. Nowadays, these offices serve as pivotal centers for advocacy, student support, and DEI-related programs and events. At the University of Florida, for example, the DEI department houses several centers, including the Center for Inclusion and Multicultural Engagement, the Office for Accessibility and Gender Equity, and the Disability Resource Center.
In addition, DEI centers have been pivotal in developing partnerships with colleges, universities, and their local communities. This is often achieved through student-led initiatives, service-learning programs, and engagement with local non-profit organizations.
SB 266
At its core, SB 266 introduced legislation that:
Restricts budget allocation for initiatives promoting diversity, equity, and inclusion.
Determines the available academic disciplines for college students, forbidding areas of study related to race and gender studies.
Introduces new general education prerequisites that prioritize neoclassical education centered around Western European civilization.
Overrides faculty hiring autonomy by granting governors' appointees the power to make decisions and enables the review of tenure status at any given point.
As a whole, SB 266 poses a significant academic hurdle to students seeking to amplify their knowledge on topics such as gender studies, critical race theory, and the history of different racial groups such as African Americans. Since the bill's introduction, many of Florida's public colleges and universities have begun reviewing whether they will continue to offer courses and majors pertaining to any of these topics.
Conclusion
Since the introduction of this bill, the Florida higher education system has continued to take major hits in educational freedom. Recently, we've also seen Florida Gov. Ron DeSantis prohibit topics of critical race theory and gender studies from being taught in Advanced Placement (AP) Psychology at schools throughout the state.
DEI programs are a crucial component in the development of students originating from diverse, and often underrepresented backgrounds, as they are able to provide them with the tools and resources necessary to succeed in their undergraduate tenure. Without these resources, pre-health students, for example, will likely face a more challenging time as they proceed to eventually attend professional or graduate programs.
If you currently attend one of Florida's public colleges and/or universities, the best way to oppose this bill is by registering to vote and casting your vote in Florida's next election.
References
https://www.flsenate.gov/Session/Bill/2023/266
https://www.aclufl.org/en/legislation/hb-999sb-266-higher-education-censorship-and-government-control-bill
https://www.npr.org/2023/05/15/1176210007/florida-ron-desantis-dei-ban-diversity
https://www.naacpldf.org/press-release/civil-rights-organizations-condemn-signing-of-bill-that-stifles-academic-freedom-in-higher-education/
https://www.washingtonpost.com/made-by-history/2023/06/13/dei-education-diversity-founders-antislavery/