Rubens J. Pamies, MD, Opportunity Fund
Application Deadline: May 1, 2023, at 11:59 PM Eastern Time
The Rubens J. Pamies, MD, Opportunity Fund was established to provide financial assistance to alumni of the Summer Health Professions Education Program (SHPEP) who are applying to professional or graduate schools. Scholarship recipients can use the funds to cover such expenses as application fees, exam fees, admission test preparation courses, or costs incurred to travel for interviews.
Every year, four (4) outstanding applicants are selected to receive a scholarship award of $500 from the scholarship fund to offset the costs of applying to professional and graduate schools. Awardees can use the funds for expenses including but limited to:
Application fees
Admission test preparation courses (e.g., MCAT, DAT, OAT)
Travel expenses for interviews
Examination fees
To be eligible for the scholarship, applicants must be an alum of the program (SHPEP, SMDEP, SMEP, or MMEP) and be in the process of applying to a health professions school.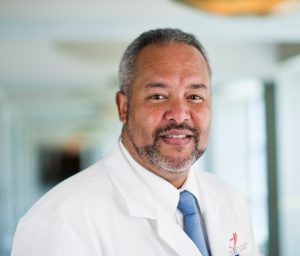 The scholarship fund was named after the late Dr. Rubens J. Pamies to honor his work in eradicating health disparities and increasing the number of students from racial and ethnic groups that are underrepresented in medicine. Dr. Pamies served as a mentor and role model for many students who participated in the program. The Scholarship serves as an expression of the alumni's gratitude for his contribution to ensuring the success of underrepresented students within the health professions, his tireless efforts to eliminate health disparities, and his many charitable efforts within his community.
We have received over 850 applications since the scholarship first opened 5 years ago. The ability to continue and expand the Pamies Scholarship would be a continuation of Dr. Pamies' legacy. Your support of this fund is genuinely appreciated. It will go a long way toward providing financial assistance to deserving students who have demonstrated financial need. It may be possible for you to double or triple your impact if your company has a matching gift program. Please check with your human resources department to see if they match tax-deductible gifts.
Rubens J. Pamies, MD, Opportunity Fund Scholarship Application
---
Past Rubens J. Pamies, MD, Opportunity Fund Scholarship Awardees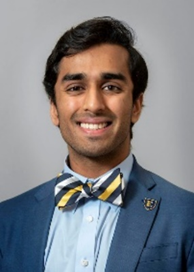 "I would like to thank the SHPEP Alumni Advisory Board for giving me this opportunity. The cost of medical school has given me doubts. This scholarship has given me hope to pursue my dreams without letting anyone stop me," Shivam Patel
"I want to thank you all so much for giving me this opportunity and scholarship. I am so grateful, and this is going to be helpful in paying for some expenses in my academic journey," Kyndal Fletcher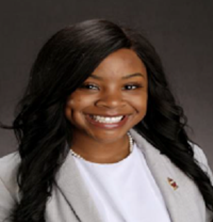 The Rubens J. Pamies, MD, Opportunities Fund is a 501(c)(3). Your donation is 100% tax deductible.