SHPEP Ambassador Program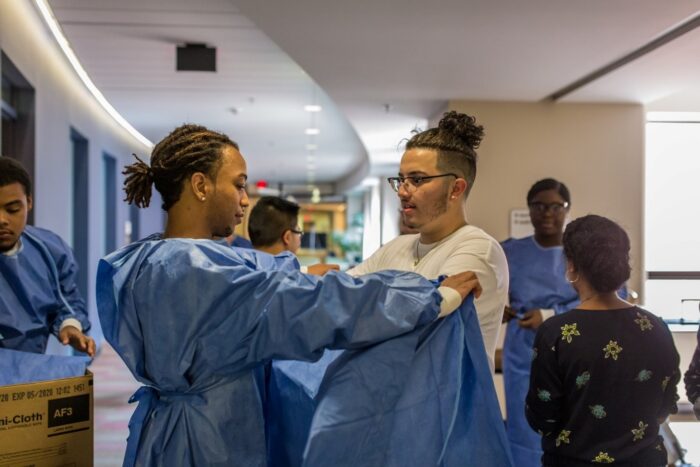 What is an SHPEP Ambassador?
An SHPEP Ambassador is a former participant who volunteers to recruit eligible applicants for the program.
What does an SHPEP Ambassador do?
SHPEP Ambassadors are expected to recruit eligible applicants using promotional materials provided by the National Program Office by:
Hosting or participating in campus outreach activities
Sharing program information with prehealth advisors and other influential college/university staff.
Sharing your experience as a program participant with students
Recruitment Incentives
Being an SHPEP Ambassador offers valuable resume-building experiences and professional development opportunities such as public speaking and networking. All ambassadors who successfully meet the program's expectations will receive a certificate of service from the National Program Office.
The top five ambassadors who recruit the most students for the application year will be given a financial award to offset the costs related to a health professions conference, preparation courses for graduate exams, or other school-related expenses.
We value our alumni and hope that you will join us as an SHPEP Ambassador!
For questions or concerns regarding the application process, email shpepambassadors@aamc.org.
The SHPEP Ambassador Program application will close on October 2, 2023, at 11:59 PM ET