Our History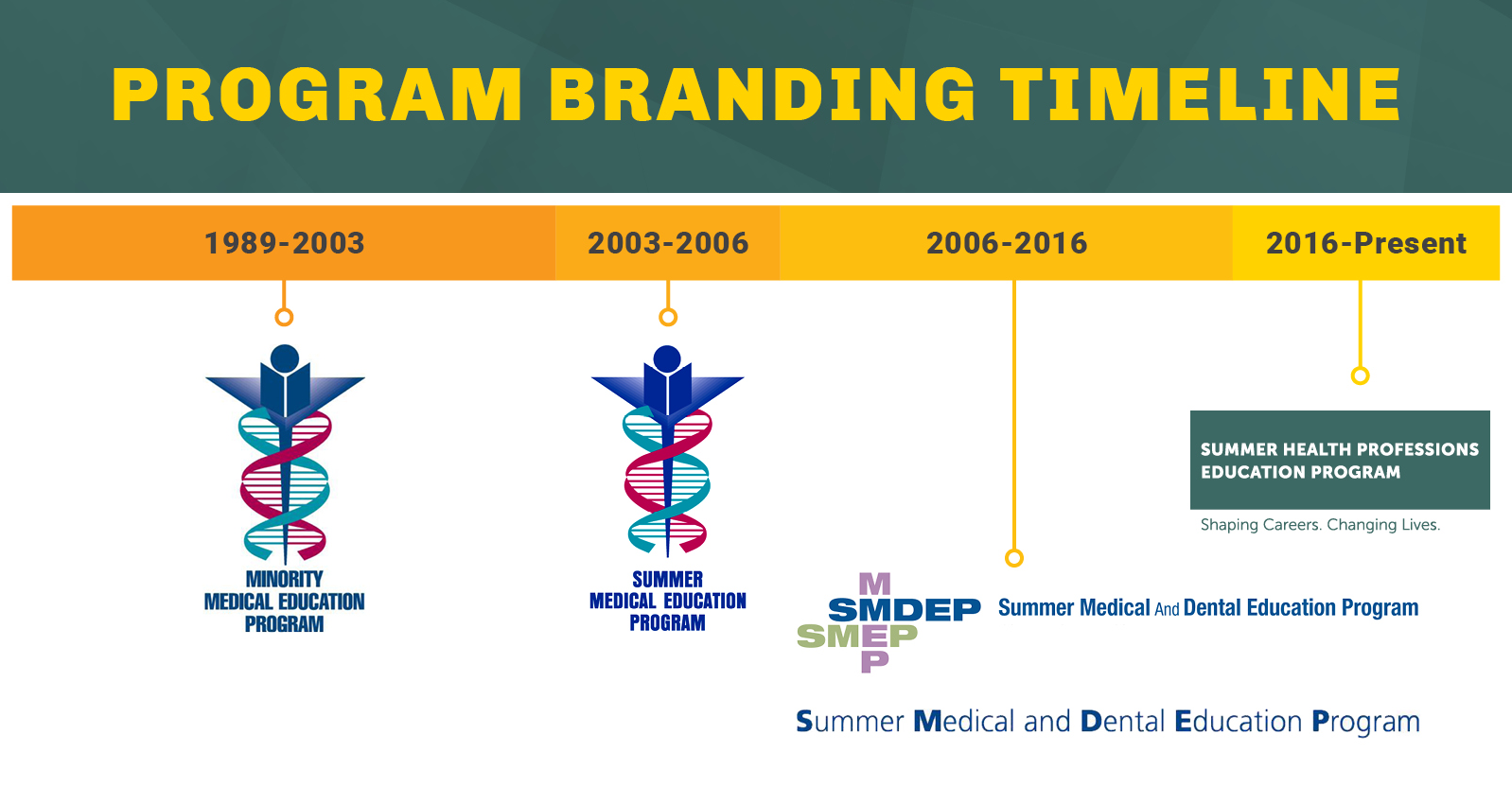 SHPEP's roots go back to 1989 with its first cohort of scholars. Due to noted declines in medical school applicants from racial and ethnic backgrounds starting in 1977, the Robert Wood Johnson Foundation (RWJF) initiated a study in 1984 to learn strategies to change the trends. Findings contributed to the development of the Minority Medical Education Program (MMEP) to increase the acceptance rates of medical school applicants from racial and ethnic minority groups who were underrepresented in medicine—African Americans, Mexican Americans, mainland Puerto Ricans, and American Indians/Alaska Natives.
Over the years, MMEP's intensive academic preparation program expanded to 11 medical school campuses. The Association of American Medical Colleges (AAMC) assumed the role of the National Program Office in 1993.
In 2003, the program changed its name to the Summer Medical Education Program (SMEP), reflecting the inclusion of students representing a range of economic, cultural, and geographic diversity. In 2006, the program expanded to include dentistry and was renamed the Summer Medical and Dental Education Program (SMDEP). This iteration of the program focused on students in the first two years of their college education because the experience of previous programs indicated that this is when students derive the most benefit.
In 2016, in an effort to keep apace of the growing importance of team-based care and interprofessional collaboration, RWJF expanded the program to include a range of health professions and changed the program name to the Summer Health Professions Education Program (SHPEP).