How to Decide Which Medical Schools to Apply to?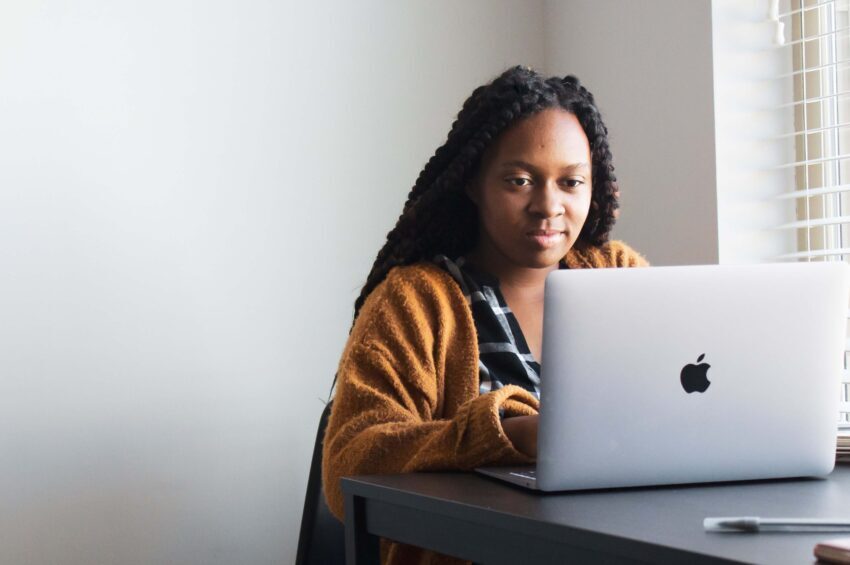 Jun 2022
Every year thousands of people apply for admission into medical school. Given the competitive nature of the application process, applying to the right schools will be a critical deciding factor in the overall success of your application season. There are many reasons applicants choose to apply to an array of schools. Some rely solely on rankings and prestige, while others factor in geographic location and personal preferences.
1. Consider your credentials:
While this can be a source of anxiety for some, this is the essential first step. You should take an honest and introspective look into your application with realistic expectations. Having an objective view of your metrics is more likely to set you up for a successful application season. Often students get bogged down in wanting to apply to the Ivy Leagues or Highly ranked schools. While there is nothing wrong with applying to such caliber schools, it is in your best interest to diversify your application pool. The fact is that medical school is competitive; even the safety schools are competitive. So while making your list, choose a breadth of institutions that encompasses the "reach," "mid-tier," and "safety." Applying to medical school can be very expensive. Try to apply to a reasonable amount of schools. The average student applies to 18 schools. It is far better to be in a position to decline interview invitations rather than wishing for more. Your stats should guide you to a certain degree of how many schools to apply to.
2. Fit and Support:
You want to ensure that your personality and purpose align with the school's mission and culture. What programs are in place to support students along their journey in medical school? Does the institution have a competitive in-house culture or a supportive and uplifting one? Which do you thrive best in? Do you vibe with the other students there? What is your assessment of the faculty and staff you come across? Many students often fall into the trap of attending toxic environments that can be detrimental to their success in medical school. It is crucial to assess your personal happiness and reach out to students already at these institutions if you can. Many have walked this road before you, be objective and gather the pros and cons of individual institutions.
3. Consider your long-term goals
While early in your medical career, establishing long-term goals can help accelerate you to where you want to be. While many, the short and often most prudent steps will be to obtain an acceptance, consider what type of physician you want to be. If your focus is on academic medicine, or let's say you want to apply to highly competitive specialties, attending a research-focused institution with many opportunities to be plugged in will help you in such endeavors. Your pedigree and prestige can be an asset in helping you have a leg up, even as far as your future job applications. This is the reality. Remember the old saying; sometimes, it is not what you know but who you know. Many of your colleagues use this to their advantage. However, if you have no interest in the above manners and are considering primary care specialties, attend a medical school that will expose you to a breadth of experiences. At the end of the day, choose an institution that will have the opportunities to help propel you into the next phase of your career. In addition, many students enter medical school undecided on a discipline, and in fact, part of the medical school journey is to learn what you enjoy. Nevertheless, as subspecialties become increasingly more competitive, it is beneficial to have some awareness of what field you may be interested in prior to selecting an institution. This is because medical schools have varying degrees of resources they provide.
4. Match Rate
Pay attention to the institution's match rate and where/what students match. The match rate refers to what percent of students who applied for residency positions landed a job in a given year. This will provide insight into how well faculty are at securing jobs for their students. Ask the administration for the documentation that provides specifics of what specialty and where students have matched in the past 3 years. This information will allow you to see trends and draw conclusions.
5. Geographic Location
Location, location, location. A very subjective factor but nonetheless an important one. You have to ask yourself what is important to you! Is it necessary to you to be in a warm climate or cold? Do you want to be in an urban or a rural setting? These same principles apply to being close to family and friends or perhaps wanting to experience life away from your hometown. This is a personal decision. Think about what you want and what you are willing to compromise on for your happiness and satisfaction. Four years can quickly fly by or not, and where you live can be a significant factor in your quality of life and happiness. Location can mean being familiar and comfortable or exploring a new region that piques your interest.
6. Cost
Medical school is an expensive journey. In addition to tuition, you are responsible for board exams, board preparatory materials, and housing/travel for away rotations as a fourth-year student. These expenses add up, and you can quickly find yourself in a financial bind if you are not careful. Understand that private institutions will be more expensive than public ones. Private institutions can charge upwards of $60,000 a year for tuition. Over four years, that is $240,000 plus the interest accrued! Most students would need to take out additional loans for living expenses, increasing this debt. As physicians are becoming required to work more for less pay, it is imperative you keep this financial aspect in mind. If you aspire to enter lower-paying specialties, it is in your best interest to avoid costly institutions and lean towards a more affordable school. Consider state schools as well when applying to medical school. Many students even choose to apply to state schools in their hometown and live at home to cut costs.
7. Consider the school's grading system
Not all medical schools have the same grading system. Some are P/F for the first two years and have Honors, High Pass, Pass, and Fail rankings in their clinical years. Others have a letter grade system (A, B, C, D, F), while others even have internal rankings. Schools that are simply Pass/Fail tend to have a more collaborative environment with less pressure to perform highly on every exam. If this is important to you, consider the different grading systems of each school.