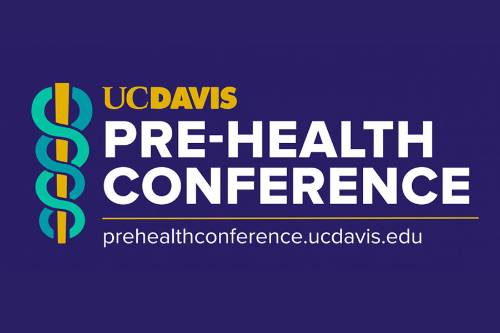 The UC Davis Pre-Health Conference provides community college, university, and post-bac students, as well as pre-health advisors with the information and skills necessary to succeed in the health-professions school admission process. It provides a unique opportunity for direct contact with deans of admission, admission officers, financial aid officers, faculty, and staff from a wide variety of health professional programs and other organizations.
Attendees have the opportunity to explore a variety of health professions, including allopathic, osteopathic, podiatric, naturopathic medicine, veterinary medicine, pharmacy, dentistry, nursing, optometry, physical and occupational therapy, physicians assistant, and more.
Register as an attendee by 10/08!
$25 registration fee for UC Davis students/alumni
$35 registration fee for non-UC Davis students
$99 registration fee for advisors