← All events
2023 AISES National Conference – American Indian Science and Engineering Society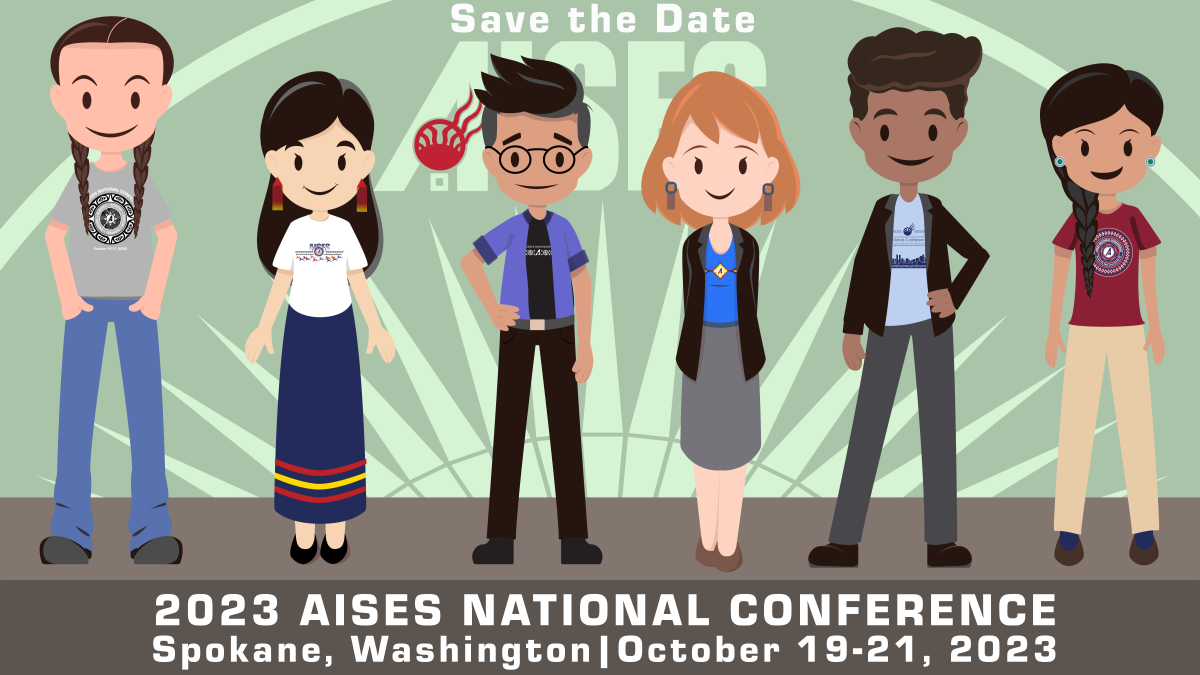 The AISES National Conference has become the premier event for Indigenous STEM professionals and students, attracting over 2,500 members and attendees from the U.S. and Canada, and as far away as Alaska and Hawaii.
The annual AISES National Conference is a one-of-a-kind, three-day event focusing on educational, professional and workforce development! Attendees include Indigenous high school and college students, educators, professionals, tribal nations and tribal enterprises, universities, corporations, and government agencies.
The National Conference works towards achieving the AISES mission by providing students and professionals access to career pathways, professional and leadership development, research, and networking that also meaningfully incorporates Indigenous culture into this signature event.
Highlights Include:
Largest college and career fair in Indian Country
Research competitions
Multi-sessions and multi-tracks in STEM, business, research and educator topics
Industry partner and university tours
Impressive keynote speakers
Opening and closing ceremonies including entertainment
Student awards ceremony
Networking suites
Talking Circles
Traditional Powwow and Indigenous Artisan Marketplace
STEM Activity Day
hackAISES (hackathon)
Register by 10/29 – registration costs vary.